The last weeks have been quite intense – time flies by and the end of the project is approaching while the teaching term here in Munich has again started. All of us are currently busy preparing tasks for the next publications of AcrossBorders.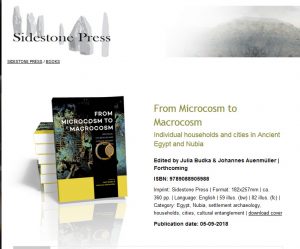 Johannes and me have submitted the manuscript of our conference proceedings to Sidestone Press – it will appear, as planned, in September 2018! And will provide new information about cities and households in Ancient Egypt and Nubia, of course with a special focus on AcrossBorders and its case studies Sai Island and Elephantine.
Veronica is currently preparing several things for the next monograph, to be published again in CAENL of OREA. This volume will be entitled "AcrossBorders 2: Living in New Kingdom Sai" and will comprise descriptions of the environmental conditions for the New Kingdom town of Sai Island as well as overviews of the excavations in SAV1 East and SAV1 West and the associated material remains. The book will also include results of AcrossBorders comparative approach looking at Abydos and Elephantine when assessing Sai as New Kingdom microcosm in ancient Nubia.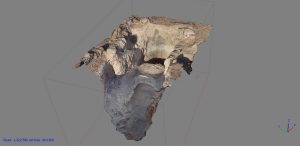 Last 3D models, sections and plans are getting prepared by Cajetan, while Daniela is busy with digitalizing drawings of objects from Sai Island, here in particular from SAV1 East.
I am very proud of my team because we're so well in time, processing is much advanced and the assembly of all data will provide fresh results in the very near future.