Wow, what a story – I still have problems to believe it but seven years after AcrossBorders I was now awarded with an ERC Consolidator Grant!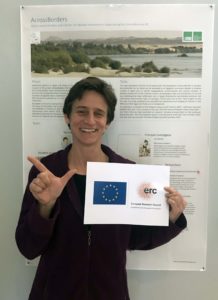 My second trip to Brussels on October 15 this year clearly benefited from my experiences in 2012. I chose the same hotel, felt therefore quite confident, knowing my way around and recognizing the relevant buildings. And after the interview, which was of course an ordeal in many respects, despite of the very kind panel members, I rewarded myself with a delicious, indeed heavenly pizza and a pint of enchanting Duvel. This is my insiders tip for all future invited applicants: make your trip to Brussels at least a culinary success and enjoy!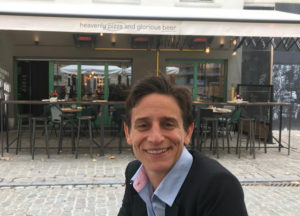 Whether my new project is a simple extension and continuation of AcrossBorders, I was asked by the panel. Well no – certainly not – within DiverseNile, we will address one of the crucial challenges about Bronze Age Nubia, the question of what lies between the known urban centres and the elite cemeteries like Sai Island. Does the concept of 'cultural entanglement' with its current elite bias also work for the periphery? The new grant is not only a huge chance for me to consolidate my career and to conduct another five years of cutting-edge research in Sudan, but it is also a big step forward for Giulia, Veronica, Cajetan as former AcrossBorders team members! Working as a team (and of course we will be enforced by newcomers), we will push our research in northern Sudan to a next level.
DiverseNile will be conducted within the general framework of the MUAFS project and more information will soon be available here: https://www.sudansurvey.gwi.uni-muenchen.de/index.php/erc-project-diversenile/
I would be delighted if those of you who followed the AcrossBorders blog will also take an interest in DiverseNile.