Getting ready to travel this afternoon to Prague for the 7. Tagung zur Königsideologie (June 26-28 2013). The Conference is hosted by Charles University in Prague and dedicated to "Royal versus Divine Authority. Acquisition, Legitimization and Renewal of Power". A heterogeneous group of international scholars will tackle this highly interesting subject from diverse perspectives and for different time periods – from the Early Dynastic to Roman times with a number of papers on the Egyptian Old Kingdom. Both the programme and the abstracts are available online: http://egyptologie.ff.cuni.cz/?req=doc:konference&lang=en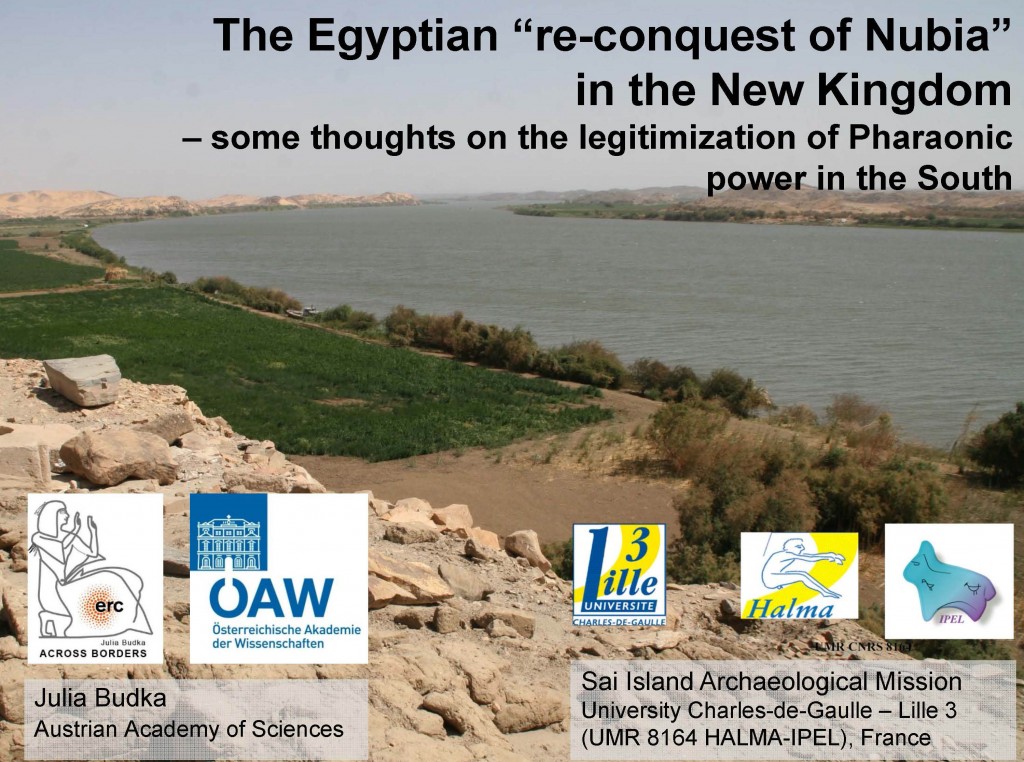 My own paper is entitled "The Egyptian "re-conquest of Nubia" in the New Kingdom – some thoughts on the legitimization of Pharaonic power in the South".  Much has been written about the so-called "re-conquest of Nubia" during the early New Kingdom. Thanks to current fieldwork in both Egypt and Nubia, our state of knowledge has markedly improved in the last years, but nevertheless the details of this period of Egyptian campaigns against the South are still not firmly established. Recent work by the French Sai Island Archaeological Mission (Lille 3 University) and AcrossBorders on Sai Island has produced new evidence for the establishment of Pharaonic administration in Upper Nubia. Taking Sai Island and the evolution of its fortified town with a small sandstone temple as a case study, this paper will re-examine the evidence for Egyptian authority in Upper Nubia during the 18th Dynasty. The viceregal administration, gods and temples and royal cult are the focal points of the presentation.
I am very much looking forward to the conference and to a hopefully vivid discussion – after all, my paper is based on work in progress; future fieldwork in Sudan – at Sai Island, but also important sites like Sesebi, Tombos and Dukki Gel – will hopefully improve our current state of knowledge.