During the 2014 season we successfully located the 18th Dynasty enclosure wall of the Pharaonic town of Sai in both of our new trenches at SAV1 West. We can hereby confirm the reconstruction of our French colleagues which was based on a surface survey, the general outline of the town and the location of the Western city gate.
We were also able to identify some later additions and Post-Pharaonic construction work in our new trenches. During excavations, it was not very clear whether the later wall in Square 1W was located above a bastion and if the "front wall" we found could be of New Kingdom date after all.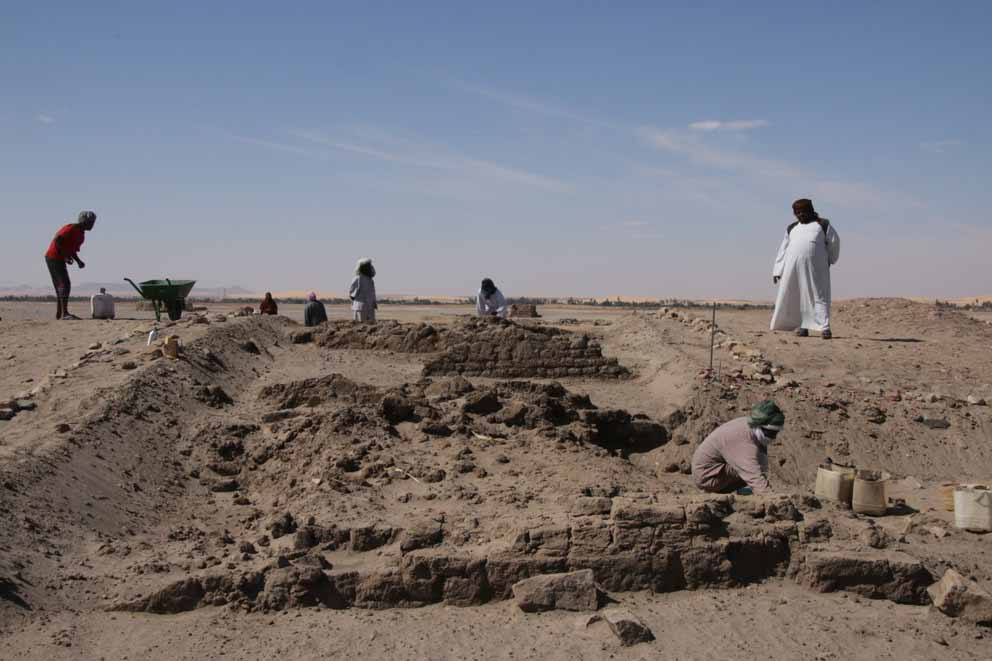 Both questions have been answered in the meantime: There is no tower attached to the enclosure wall in the area of Square 1, and the "front wall" post-dates clearly the 18th Dynasty city wall. The situation in trench 2 seems to be very similar – the outline of the 18th Dynasty wall is now understandable, despite of the deep Post-New Kingdom pits within the brickwork, and it corresponds nicely to the presumed line drawn from the Western city gate towards the North.
Among the most important results of this season is the discovery of floor levels and occupation deposits on the inner side of the enclosure wall, both at Square 1 and trench 2 – all was covered by sand and mixed debris, but now there are really remains waiting for us which seem to be undisturbed! There are several floor levels visible, having been cut by the later pits – suggesting subsequent phases of Pharaonic presence at the site. Thus, SAV1 West will potentially add a lot of information about the inner structure, evolution and layout of the town – and will keep us busy in the next years.