Those were the days – back in 2013 we had our first season on Sai Island, starting work at sector SAV1 East. The outlines of Building A were discovered, exciting finds in the southern part of our squares allowed us to date the earliest remains in this area to the very early New Kingdom. Among the highlights were pots from the early 18th Dynasty, found in situ in a small storage bin.
Continuous excavations until this spring season 2017 brought to light further evidence supporting this original interpretation. It is well timed that a substantial volume on "Nubia in the New Kingdom" was just published – edited by Neal Spencer, Anna Stevens and Michaela Binder these proceedings of a conference in London 2013 bring together the latest results and a large variety of finds dating to the New Kingdom, unearthed in northern Sudan. I am proud that also AcrossBorders' work on Sai Island is represented in this splendid and important volume – an overview about "Life in the New Kingdom town of Sai Island: some new perspectives" summarizes the potential of the first season back in 2013 in SAV1 East – and illustrates among others the significant find of the storage bin with its in situ pots.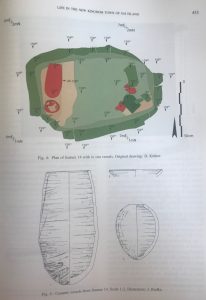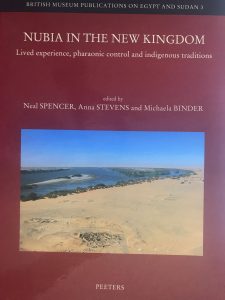 Since 2013, I regularly wrote a blog post "summer break" in August, announcing vacation and a short break from our various tasks including blogging – well, those were the days… 2017 is a bit different – with the closing conference "From Microcosm to Macrocosm: Individual households and cities in Ancient Egypt and Nubia", to be held from 1–3 September, 2017 in Munich, we are all very busy and time for vacation is limited. Travelling between Vienna and Munich, we are especially involved in the anthropological findings in Tomb 26 and the GIS applications of our documentation; the digital landscape models of Sai are getting prepared and all will be presented at the conference.
Perfectly timed is now the release of a video produced by the FWF high lightening our main research questions and most important discoveries on Sai. For those of you who have missed photos and reports about the nimiti flies in the last months – I am convinced that the video will make up for this: beautiful shots of SAV1 East, the one and only nimiti paradise ;-).