We just said goodbye to three of our team members, while six new ones have arrived this morning in Khartoum, preparing to travel up North in the next hours!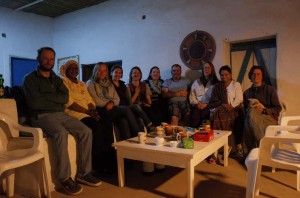 I would just like to thank Jördis Vieth and Stefanie Juch for a great job out in the field at SAV1 East respectively SAV1 West!
And many thanks of course to Giulia D'Ercole for her work in the last weeks – including the workshop in Kerma, photography of ceramics and first of all the sampling for INAA!