Today we started into our final week (Week 9) on Sai Island; luckily for us the temperature is increasing daily – nimiti don't like it hot!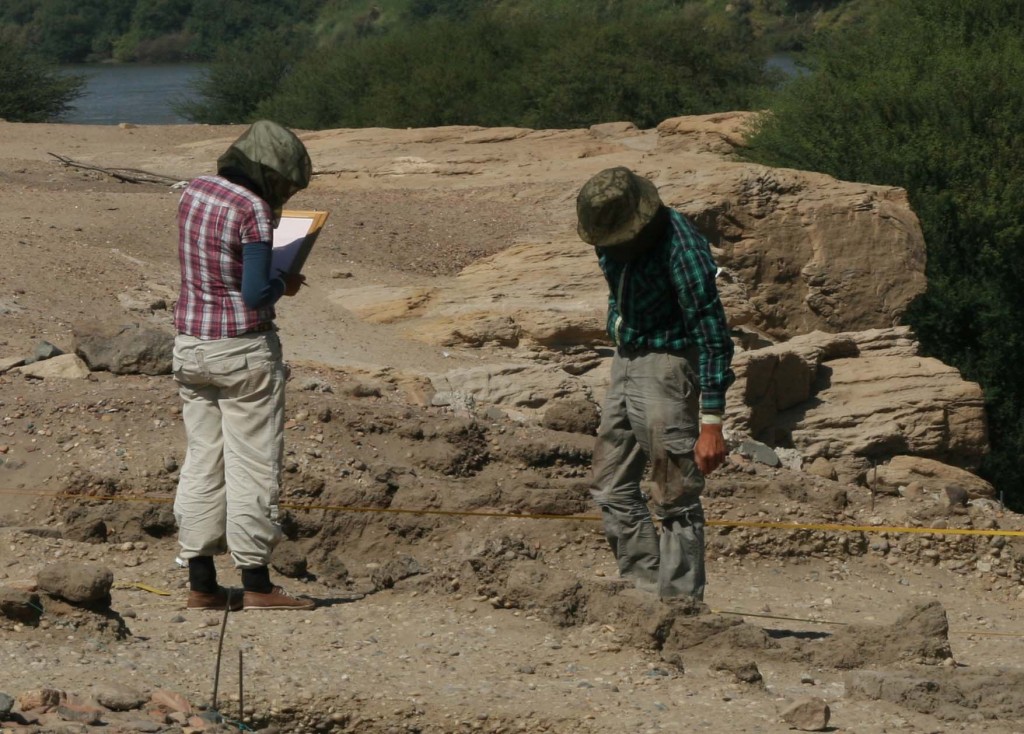 All of us are busy with finishing various tasks – Joerdis and Sebastian with final level plane drawings, Nicole with her fire dogs, Giulia started to look at Egyptian Marl clays, Vicky is drawing and washing pot sherds excavated this season at SAV1E and Huda switched from documenting sherds in the lab to writing up her report of a very busy and long season!
I spent today cleaning a bit more in Square 2b: things are definitely getting clearer and several new observations are possible. Nevertheless, it is already clear that we will have to extend digging in this area and will continue here next year, insha'allah!
Both pottery and small find databases increase daily and we will carry on processing, taking a lot of pictures of both objects and especially pottery sherds in the next days!