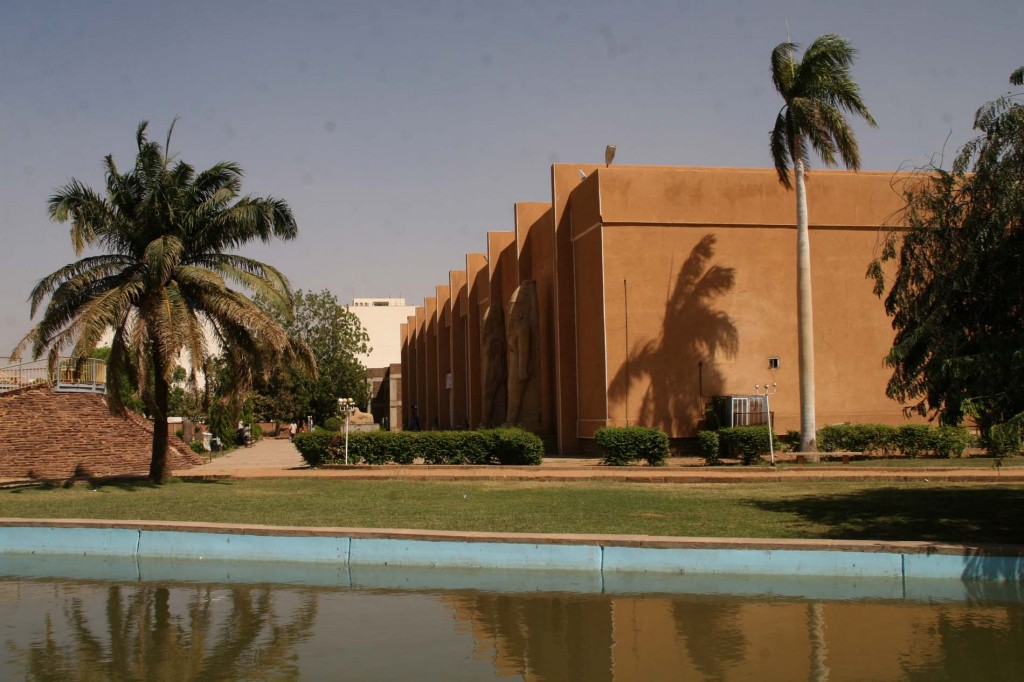 After our long trip but successful trip from the North to Khartoum yesterday, we enjoyed a very nice visit to the National Museum at Khartoum today – the museum is a real treasure box full of Sudan's rich cultural heritage and antiquities!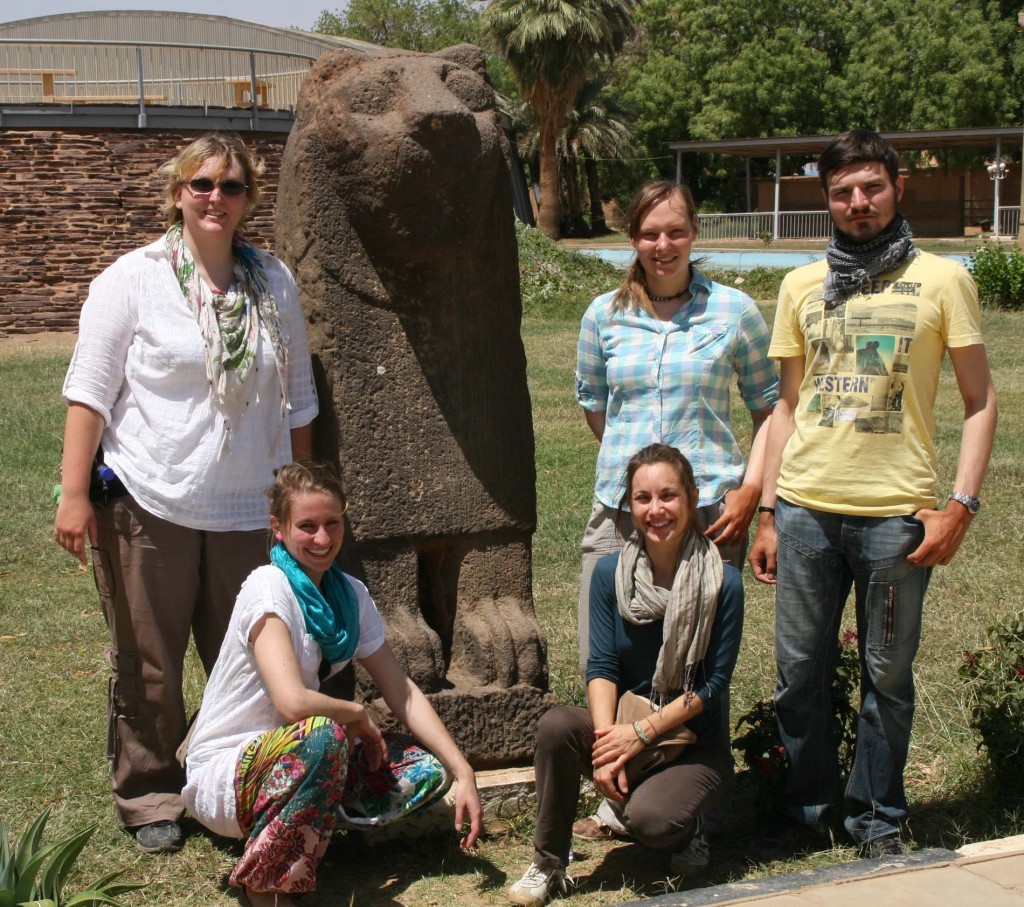 For the "Newcomers" Joerdis, Sebastian, Nicole and Vicky it was the first time to look at the fantastic collection, Giulia took the opportunity to get some Egyptological background information.
Besides the splendid objects on display, stretching in time from the Paleolithic Period to the Medieval time and more recent periods, we spend much time in the 18th Dynasty temples of Buhen, Semna and Kumma as they compare in some respects nicely to Temple A on Sai. The Egyptian New Kingdom presence in Nubia – our daily topic on Sai Island during the past nine week – was thus highlighted in a perfect way. I am very happy that despite the exhaustion of the past days the remaining team members were still so enthusiastic in sight of these monuments and that many questions came up!