Sometimes archaeologists just need luck – and lucky we were today: at the very edge of our gravel deposit in Square 2, just next to the newly discovered feature 18, a small pile of pot sherds was found.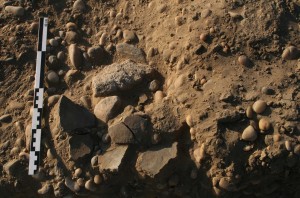 Interestingly, they belong mostly to a large Nubian storage vessel – which we started to reconstruct in the afternoon as soon as the sherds have been cleaned.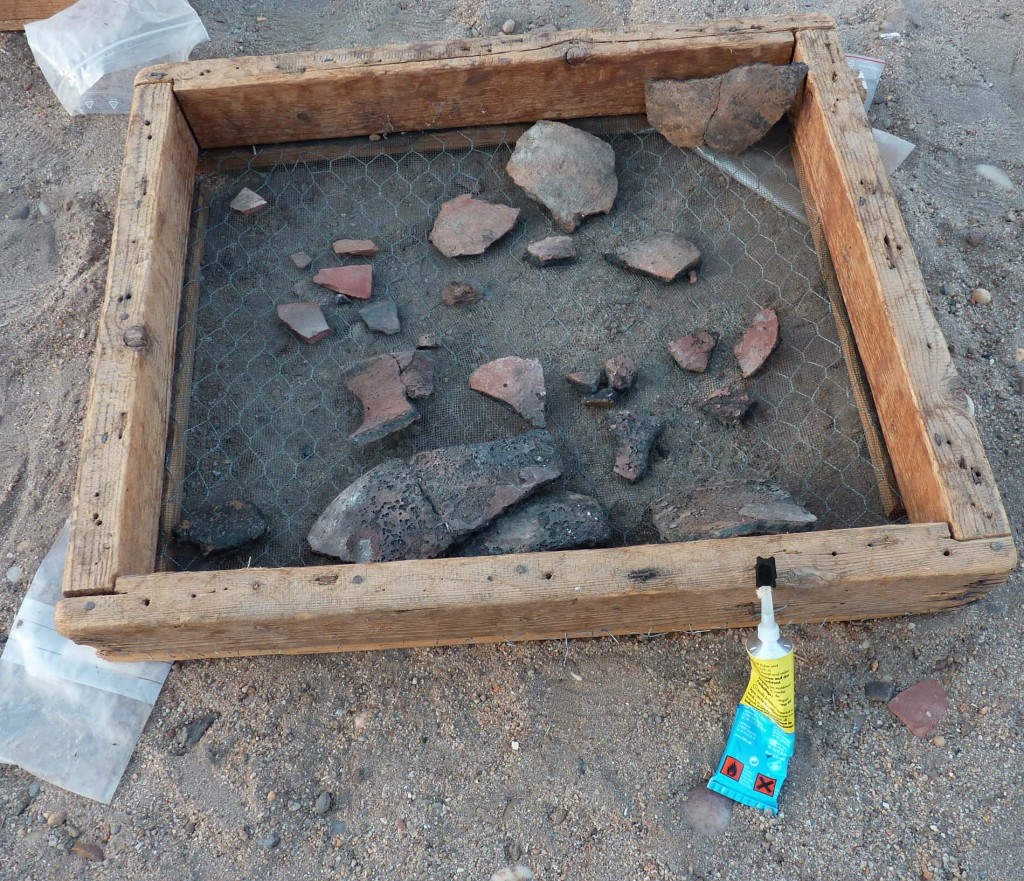 There was also Nubian fine ware of the Kerma culture present, together with small fragments of Egyptian beer jars and dishes. All in all, the recent evidence from SAV1E confirms the appearance of both Nubian and Egyptian wares in the early occupation phases of the New Kingdom. It compares perfectly with our findings in SAV1N.
That Sai Island was an important northern stronghold of the Kerma Kingdom is already well known, but the detailed relations between the indigenous inhabitants and the Egyptians at the beginning of the 18th Dynasty is still poorly understood. With finds like ours today, we are making small steps forward in assessing what seems to have been a complex coexistence of cultures with a lot of interactions.